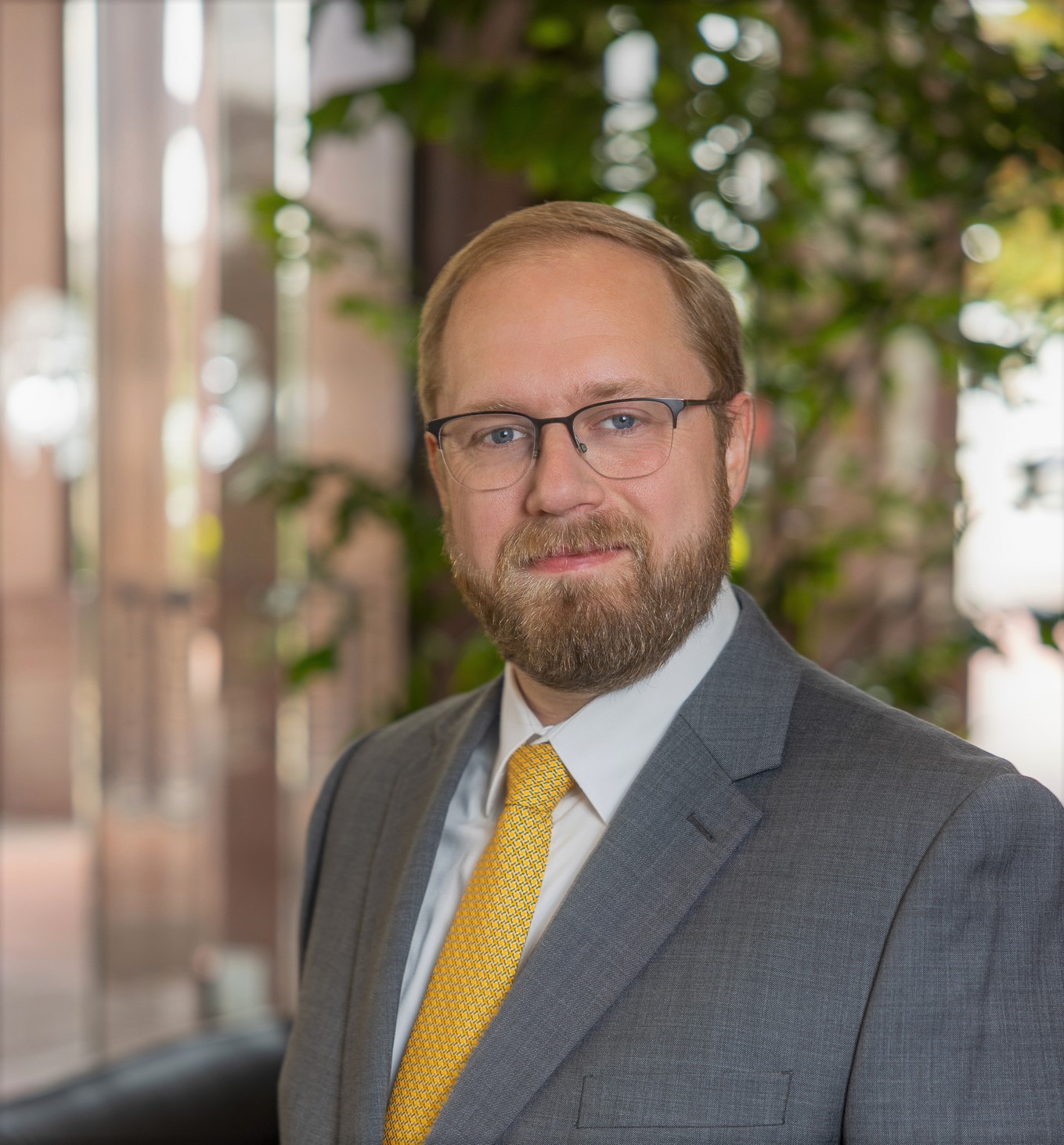 Industries
Marketing & Media
Technology
Litigation
Practice Areas
Travis Brown
Senior Associate
---
Industries
Marketing & Media
Technology
Litigation
Practice Areas
---
Attorney Travis Brown practices in the Orlando office in the areas of commercial and civil litigation; guardianship, probate, and trust litigation; intellectual property; marketing and media; and data privacy and cybersecurity.
Travis' prior experience includes work as an Assistant Attorney General in the Consumer Protection Division of the Tennessee Attorney General's Office, prosecuting consumer protection matters with a focus on financial services fraud. His law firm experience includes handling federal and state commercial litigation matters, counseling corporate clients on emerging technology, consumer financial services, internet, and social media matters, data privacy laws, and regulatory disputes.
Travis has substantial experience representing Fortune 500 clients, small businesses, corporate executives, and government agencies in high-stakes litigation, government investigations, and regulatory inquiries across the United States. He handles a wide array of complex matters, including participation as lead counsel for multi-day evidentiary hearings, managing multi-district litigation, and obtaining temporary restraining orders and preliminary injunctions.

He is also well-versed in consumer financial services laws, including the Dodd-Frank Act, the Fair Debt Collection Practices Act, the Truth in Lending Act, the Fair Credit Reporting Act, the Gramm-Leach-Bliley Act, and others.

Travis provides counseling and assistance with data privacy compliance and breach response. He has experience with state data breach laws, FTC and GDPR compliance, and industry-specific data privacy regulations, such as the GLBA's Safeguards Rule. Travis also counsels clients with marketing and advertising compliance, including compliance with FTC regulations, state consumer protection laws, and industry best practices.

In addition, Travis represents clients facing regulatory inquiries or civil investigations from state and federal agencies, including the FTC, state attorneys general, state banking departments, the CFPB, and others.

Representative experience:
Assisted health-tech startup with establishing data privacy policies, website and mobile app notices, and vendor contracts.

Represented holder of state real estate license in administrative revocation action.
Represented Fortune 100 company in a consumer protection inquiry from the state attorney general.

Represented Fortune 100 and 500 clients in business tort cases involving competitor false advertising, tortious interference with contract, and civil conspiracy.

Represented the executive of Fortune 100 company in a contract dispute.

Represented small businesses in the negotiation of commercial lease.

Represented state agency in consumer protection action against mobile home park involving allegations of widespread financial abuse.
He holds his J.D., cum laude, from Belmont University College of Law and his B.S., magna cum laude, in International Business from Spring Hill College.
He is a member of The Florida Bar's Administrative Law and Business Law Sections, the Orange County Bar Association, and the American and Tennessee Association. He is admitted to practice law in both the State of Florida and the State of Tennessee and by the U.S. District Court, Middle and Southern Districts of Florida, and Middle District of Tennessee.
Background
Travis is married with three children and is a resident of Winter Garden. He is also an active member of LifeBridge Church in Windermere.
Education
J.D., cum laude, Belmont University College of Law, Nashville, Tennessee

Bruin Scholar

B.S., magna cum laude, in International Business, Spring Hill College, Mobile, Alabama
Admissions
State of Florida

U.S. District Court, Middle and Southern Districts of Florida

State of Tennessee

U.S. District Court, Middle District of Tennessee
Professional Associations & Memberships
Member, The Florida Bar: Administrative Law and Business Law Sections

Member, Orange County Bar Association

Member, American Bar Association: Business Law, Antitrust Law, Science & Technology Sections

Member, Tennessee Bar Association
Civic
Founding Member of the Winter Garden 100
Languages
Speaking Engagements
Panelist, "Taking Search to the Next Level," CJK Group eDiscovery Conference (July 25, 2022)

Speaker, "Moving the Law Forward: Privilege Logs–Part II," Sedona Conference (Oct. 2020)

Panel Member, Auto Advertising Issues, Federal Trade Commission Common Ground Conference (Mar. 2020)

Presenter, TRO Teams, Building Them & Using Them, National Association of Attorneys General Research and Training Institute, Southern Regional Consumer Protection Training (Jan. 2020)

Presenter, Using ESI in Government Investigations (3-Part Series), Tennessee Attorney General's Office (Summer 2019)

Moderator, Online Influencers: Sponsored Ads on Social Media, National Association of Attorneys General Consumer Protection Conference (May 2018)
Publications
Co-Author, "Federal data protection law amendment might apply to you – and requires quick action," Orlando Business Journal (Nov. 25, 2022)

Author, "Here's what you need to know about non-compete agreements in the age of work-from-home employees," Orlando Business Journal (Feb. 18, 2022)

Author, Changing the Rules of the Internet? The Uncertain Future of Platform and Intermediary Liability (Apr. 2021)

Contributing Author, Consumer Protection In-House Counsel Manual, American Bar Association (2019)

Author, Getting Parents Involved: Establishing Personal Jurisdiction Over Parent and Affiliate Companies, National Association of Attorneys General Research and Training Institute, Center for Consumer Protection Newsletter (Dec. 2017)

Author, Salvaging General Jurisdiction: Satisfying Daimler and Proposing a New Framework, 3 Belmont L. Rev. 187 (2017)