Homebuilder Residential Property Disclosures: Must a Homebuilder Disclose a Registered Sex Offender Lives in the Neighborhood?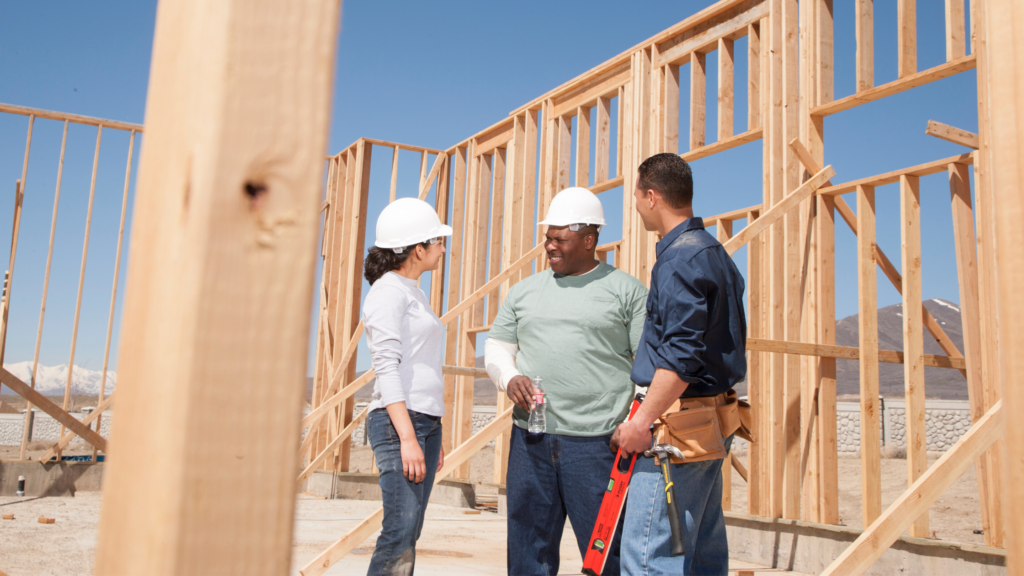 When it comes to residential property sales, a homebuilder's obligations regarding the nature and extent of information about a home that must be disclosed varies widely by state. While every state requires some form of property disclosure, homebuilders seeking to finalize a deal and buyers eager to gain information about a prospective home or neighborhood likely want to pay close attention to the laws of their state regarding what information must be specifically disclosed.
Under Florida law, whether a residential property seller has a duty to disclose facts which may affect a buyer's decision to purchase a home is governed by the Florida Supreme Court case, Johnson v. Davis. 480 So. 2d 625 (Fla. 1985). In Johnson, a residential buyer claimed that serious roof defects, known to the seller, were misrepresented or not disclosed prior to sale. Largely abandoning the common law doctrine caveat emptor, or "buyer beware," the Court reasoned that a seller should be held liable for failing to disclose a property's material defects of which he or she has knowledge. The Johnson case became the law in Florida, applicable to all residential property transactions, establishing that where a seller knows information about a home, which is neither readily observable nor known to the buyer, but materially affects the property's value, such information must be disclosed. Subject to a few exceptions, this duty to disclose material facts has been extended to various forms of physical defects and off-site conditions. Thus, it is important that homebuilders in the state of Florida are aware that they have a duty to disclose facts about home conditions of which they have knowledge and which materially affect a property's value or desirability, where such facts are either accessible only to the homebuilder or are known by the homebuilder to be outside the reach of the buyer's diligent attention and observation.
Notably, a homebuilder's duty to disclose material facts affecting a residential property is not all-encompassing. By enactment of state statute, Florida has exempted certain property conditions which, though likely to affect the value of a property, are nonetheless excluded from mandatory disclosure. Specifically, a Florida seller has no duty to disclose that a residential property was the site of a homicide, suicide, or death or that the prior occupant of the property was infected with human immunodeficiency virus (HIV) or diagnosed with acquired immune deficiency syndrome (AIDS) (see Fla. Stat. §689.25(1)(2)). While these "psychological conditions," unrelated to the physical condition of the home, have been specifically exempted, disclosure of other forms of information, such as the presence of registered sexual offenders in a home's vicinity, has not yet been definitively addressed. Though Florida Courts have not offered any express guidance, a homebuilder concerned about whether or not it has a duty to disclose such information may potentially be protected from doing so under Florida case law dealing with disclosure of information contained within the public record.
In Nelson v. Wiggs, the Third District Court of Appeal held that enactment of housing code regulations, and availability of those regulations in the public record, was sufficient to place information regarding a property's possible flood risk within the diligent attention of any buyer. 699 So. 2d 258 (Fla. 3d DCA 1997). Finding that such information was readily observable and within a buyer's diligent attention, the court consequently determined the residential property's seller had no duty to disclose. Like the county regulations in Nelson, information regarding the physical residences of registered sexual offenders and predators in the state is made publicly available by the Florida Department of Law Enforcement (FDLE) (see Fla. Stat. §§944.606, 775.21). Florida Statutes detailing procedures for dissemination of such registry information note that the systems serve to ensure public access; moreover, the expressed legislative intent of Florida Sexual Predators Act, which requires a sexual offender's registration, is community notification to ensure that "accurate information be maintained and accessible" to the public (see Fla. Stat. §§943.043, 775.21(3)). Given the ease with which information from Florida's sexual offender registry can be found, including the proximity of a sexual offender to any given residential property, whether or not a sexual offender lives within a neighborhood may likely be considered public information within the reach and diligent attention of any buyer. Therefore, as in Nelson, the existence of a public record, albeit one that details the location of Florida's registered sexual offenders as opposed to housing regulations, may likely discharge a homebuilder from any resulting duty to disclose that a sexual offender resides within a property's vicinity.
Moreover, while Florida has not directly addressed the issue, either statutorily or through existing case law, several other states who have specifically considered the question have determined a seller is without a duty to disclose that a sex offender's residence is nearby. Specifically, in Glazer v. LoPreste, the Supreme Court of New York Appellate Division held that the presence of a sex offender in the neighborhood was neither peculiarly within the knowledge of the seller nor unlikely to be discovered by a purchaser exercising due care, such that no claim against the seller existed for failing to disclose the information. Additionally, in Arizona, where a couple brought suit alleging they had unwittingly purchased a home located next door to a registered sex offender, the Arizona Court of Appeals held that any claim against the seller was precluded by an Arizona statute preventing civil action against a transferor or lessor of real property who failed to disclose a transferred property was in the vicinity of a sex offender. In other states which statutorily require some disclosure, such as California, a seller of residential property only need notify the buyer that a state sex offender registry exists, with no accompanying duty to provide any additional information. Similarly, in Michigan, Connecticut, Alaska and Washington, the only required disclosure is that public information pertaining to sex offenders exists, such that buyers then have the ability and duty to investigate such information further.
Ultimately, in the state of Florida, a homebuilder need not disclose the residence of a sex offender nearby; however, more express guidance may await legislative action or a suit directly challenging the issue. While proximity to a known sex offender may be considered to materially affect property values, the existence of a public registry suggests that, like Nelson v. Wiggs, the presence of a sex offender in the neighborhood is not a matter exclusively known to the seller, rather it is information contained in a public record within the buyer's diligent attention. For a buyer, this means that consulting FDLE's sexual offender registry may be a prudent step towards finalizing any residential property transaction. In practice, homebuilders should consider including the website information for the FDLE's sexual offender registry in their standard set of community disclosure documents. It is worth noting that while a homebuilder may not have a duty to disclose the proximity of sexual offenders in a neighborhood, where a homebuilder or sales associate undertakes to disclose some facts, the homebuilder must disclose the whole truth and any fraudulent statements or misrepresentations could run the risk of subjecting the homebuilder to suit. Homebuilder sales associates may be well advised that where they find themselves questioned by a buyer, the safest course of action is to point the buyer in the direction of the FDLE registry, thereby enabling the buyer to learn for themselves the proximity of a sexual offender to their prospective home.
If you have questions about your standard disclosure documents or disclosure obligations as a homebuilder selling residential property, please contact one of ShuffieldLowman's homebuilder practice group real estate attorneys.