Is COVID-19 Considered a Force Majeure Event Under Landlord & Tenant Agreements?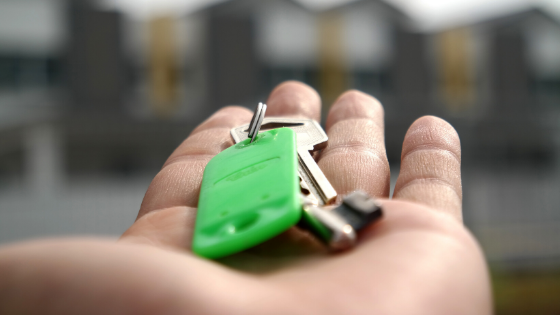 Landlords and tenants in commercial lease agreements are justifiably concerned about the payment of rent during the COVID-19 crisis. Tenants all over the state are finding themselves unable to pay rent, as well as other monetary obligations under their leases, either as a direct result of the virus or as a result of the various effects of the virus, and are thus left wondering whether they will be evicted from their homes or places of business. For example, the "stay-at-home" orders issued by various state, municipal, and county governments have required many businesses to shut down entirely, eliminating all of the income necessary for the business to keep up with its rent obligations. Meanwhile, many Landlords' rely upon rent and other monetary amounts paid under the lease to pay off their own obligations, including the mortgage on the property being rented, and are understandably worried about whether they will be able to make the next mortgage payment.
For tenants, relief from upcoming rental payments may come in the form of a "Force Majeure" clause – a clause often contained in contracts, including commercial leases, which excuses performance for various "Acts of God." However, one should strongly consider all of its various options before choosing to not pay rent and send a landlord notice of a Force Majeure event; the failure to pay rent may result in a default under the lease, which may have repercussions that outlast the current crisis.
Communicate First.
A tenant should not immediately assume that it's facing a default under the lease simply because he or she cannot pay rent at the current rate. Instead, tenants should first reach out to their landlords and discuss options to avoid a default, such as a temporary deferment or abatement of rent obligations, or a temporary reduction in rent. Likewise, landlords should be reaching out to their lenders to discuss alternative repayment options during the crisis. Commercial lenders may often be less flexible in offering relief, but they also may not necessarily want to go through a foreclosure and take possession of a commercial property which they may not have the resources to manage, and where mortgage payments may resume shortly once things return to normal. Landlords should consider whether there are any obligations they might not be able to comply with, such as co-tenancy requirements, construction of improvements, or maintenance requirements, and negotiate relief from those obligations, as well. Ultimately, it is incumbent on all parties to work together now and avoid conflicts, which may end up far outlasting the COVID-19 crisis itself.
Consider what efforts have been taken by governments to prevent evictions or foreclosures.|
While many governmental orders restricting evictions or foreclosures have focused specifically on residential properties, other governmental entities, such as local court systems, have entered orders creating moratoriums on foreclosure actions and eviction actions that may extend to the commercial context. For example, on April 2, 2020, Chief Judge Donald A. Myers, Jr. of the Ninth Judicial Circuit in Florida, serving Orange and Osceola counties, issued an administrative order suspending all foreclosure actions and sales until May 19, 2020. Such orders do not excuse rent payments or mortgage payments, but they may provide some additional leverage for tenants in negotiations with their landlords, and to landlords in negotiations with their lenders. In general, Court System closures, which have been enacted in various counties across Florida, also provide similar relief.
Review your lease for other provisions that may provide relief from payment obligations.
For example:
Provisions which provide for rent abatement in the event of loss of access to building or cessation of landlord's services;

Condemnation/casualty provisions if they extend to loss of use due to governmental action or other loss of access to premises;

Co-tenancy requirements that may permit termination of a lease or a reduction in rent if a neighboring tenant is no longer in business;
Review insurance policies.
Landlords should review their rent loss coverages, and tenants should review their business interruption coverages.
What does the Force Majeure clause say?
Force majeure clauses will only be enforced based on their specific language, which can vary greatly from lease to lease. One should take time to review and understand the force majeure clause before taking any action.
Many force majeure clauses in commercial leases specifically exclude payment of rent or other monetary obligations from the type of performance that will be excused. If this is the case, the Force Majeure clause may not help a tenant who cannot pay rent but may nonetheless help provide the tenant a break from other lease obligations, such as the obligation to remain in business, which may be impossible under the current circumstances.

What kind of events are covered? Force majeure clauses generally list the events that will trigger their effect. Common examples are natural disasters (tornadoes, floods, hurricanes, etc.), wars, riots, labor strikes, and governmental action. In the context of the COVID-19 crisis, the most important terms may be "pandemic," "epidemic," "illness," or other related terms. If those terms are not listed in the force majeure clause, one may consider whether "governmental action" is listed, and whether such a triggering event has occurred considering the "stay-at-home" orders and other government-imposed restrictions which have so severely restricted what a business can do to stay afloat financially. Finally, Force Majeure clauses often contain general "catch-all" language meant to encompass any event that is "beyond either party's control," which could certainly cover many of the circumstances currently impacting business.
Why is the tenant unable to pay rent?
In order for a force majeure clause to excuse the payment of rent or other obligations under the lease, a tenant must be unable to pay rent as a result of the COVID-19 virus, governmental action, or other related circumstances beyond the parties' control, as applicable. Some questions to ask here include: has someone at the tenant's business contracted the illness, or has the location been in contact with an infected individual, such that the tenant will have to close its business for purposes of quarantining itself from the public? Has the tenant been ordered or mandated by a governmental entity to close its business?
Economic downturn is not a Force Majeure event - Something that has been an unfortunate result of the current circumstances has been an overall weakening of the economy and financial markets. This alone may not be a Force Majeure event that would excuse the payment of rent. This is a critical distinction for tenants who have been deemed providers of "essential services" for purposes of the "stay-at-home" orders issued by the various governmental authorities. Such tenants, such as restaurants and grocery stores, have been permitted to stay in business, but may nonetheless be experiencing financial strain due to reduced sales. In other words, their inability to pay rent may come more as a result of the economic downturn caused by the COVID-19 crisis, than as a result of the actual force majeure event (i.e. the actual virus itself, or the governmental action resulting therefrom). In that case, it is less certain whether a tenant can successfully claim force majeure.
With so many factors to take into consideration, it can be difficult deciding which avenue is the best to take. Our commercial litigation and real estate teams are here to assist tenants and landlords with navigating this financially trying time by advising our clients on their options based on the specific terms outlined in their contracts.
For more information about whether COVID-19 is considered a Force Majeure event, you can contact us here.