Is Your Website ADA Compliant? What Florida Companies Need to Know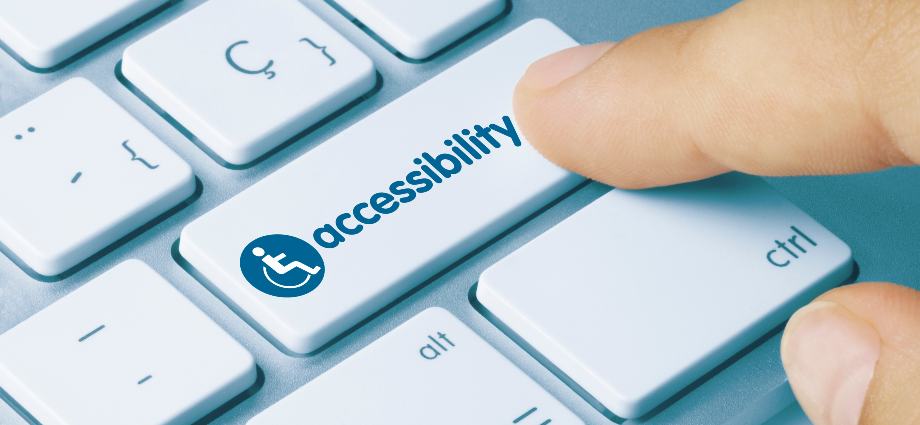 The Americans With Disabilities Act ("ADA") was enacted in 1990 to prohibit discrimination against individuals with disabilities in all areas of public life, including in employment, schools, transportation and all public places and private places that are open to the public. Title III of the ADA regulates public accommodations and services operated by private entities, and is the basis for a new wave of "website accessibility" claims.
ADA Public Accommodation Accessibility Claims
Traditionally, public accommodation accessibility claims involved unannounced visits by individuals with one or more disabilities to places of business (typically restaurants, hotels, and other retail establishments) to ascertain whether such public accommodations were in compliance with the ADA. Many of these "visits" were undertaken by either representatives of interest groups or "testers", who may not have even lived close to or otherwise frequented such places. Numerous lawsuits resulted, with Florida being a hot spot for such activity.
With the advent and proliferation of websites and the internet, issues were raised as to whether company websites were within the scope of the ADA and, thus, whether they had a duty to code their websites to be accessible to visually impaired and hearing impaired persons. Despite the fact that the Department of Justice, regardless of its repeated pronouncements, has failed to enact regulations governing the accessibility of websites, claims have been brought against companies for their alleged lack of website accessibility compliance under the ADA. These claims have accelerated and expanded in number. Once again, Florida is at the top of the pack in the number of these lawsuits
The law continues to develop in this area, but it is now reasonably established that if a business operates a "brick and mortar facility" somewhere, which is open to the public, then a website of such business is, or is part and parcel of, a public accommodation and subject to ADA requirements. Failure to adhere to those "requirements" exposes the business to the standard ADA remedies, including injunctive relief and plaintiff's costs and expert witness and attorney's fees. This is in addition to, of course, a business incurring its own attorney's and expert's fees and other costs in defense of such action.
ADA Requirement for Websites - WCAG 2.0
So what are the ADA "requirements" in this regard? In the void created by the absence of Department of Justice regulations, courts have looked to private industry and associations for an applicable standard as to website accessibility for the visually impaired. In this regard, certain courts have looked to and even embraced the Worldwide Web Consortium's Web Content Accessibility Guidelines 2.0 ("WCAG 2.0") as the standard to be met.
Like their predecessor "testers" or "drive-by visitors", generally speaking, plaintiffs who file these website accessibility claims tend to be repeat or serial filers. As opposed to their predecessors, however, they do not have to actually visit the company facility (or even leave their house or apartment); rather, all they need to do is access the company's website from wherever they are. Typically, they do so in the presence of their chosen expert and videotape their maneuvering through the website and the claimed obstacles and deficiencies therein. Thus, many times these cases come "readymade" upon filing.
Given the above, it is best to address these cases promptly. Of course, the best defense would be to have an ADA compliant website (to the extent possible). Care in selecting website programmers and coders is warranted, as WCAG 2.0 has many specific requirements, and consultants must be familiar with them and be able to test compliance appropriately. The experience of many businesses in this regard, as to self-described consultants or experts in the area, has been very uneven. This can be quite a problem, as there are cases where a company's expert has been rejected, and also cases that hold that efforts to bring a website into compliance, that have not been finalized, do not stay litigation or preclude further litigation against the company, as to the same website, by another plaintiff.
ShuffieldLowman stands ready to assist companies and clients with respect to these issues. Indeed, ShuffieldLowman early on took the lead itself in having its website audited and brought into compliance, and certified in accordance, with WCAG 2.0 AA standards. If you have additional questions on ADA Website Compliance you can reach out to us.