Clay Roesch and Alex Douglas Presenting at Florida Law Update 2020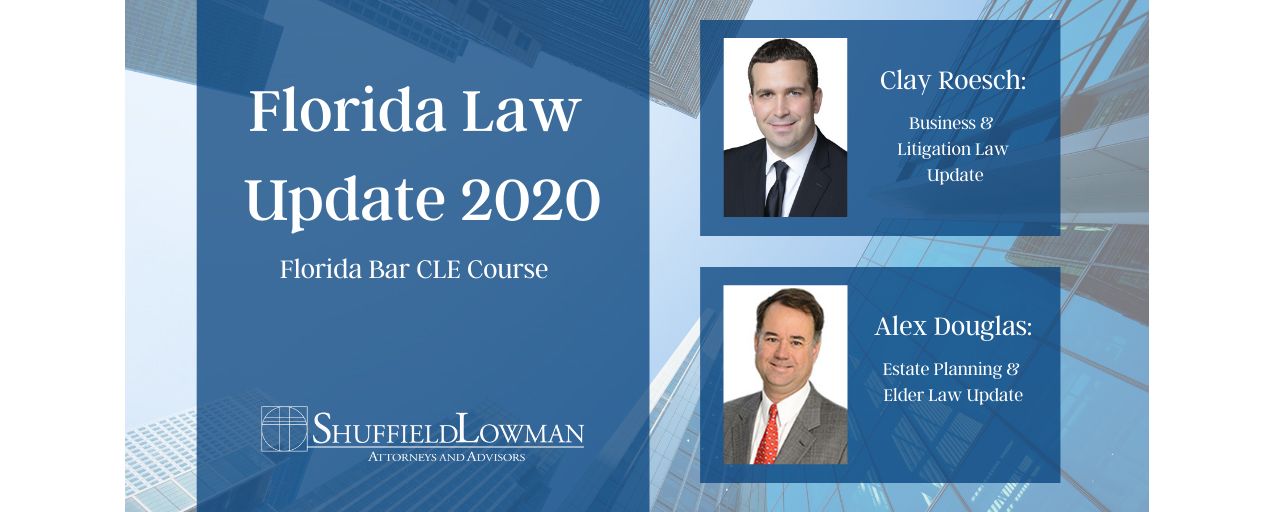 On June 18, 2020, ShuffieldLowman attorneys Clay Roesch and Alex Douglas will be presenting webinars as a part of the Florida Law Update 2020 live audio webcast. This seminar will provide 2020 updates for following topics: Business and Litigation Law, Labor and Employment Law, Animal Law, Elder Law, Estate Planning, Family Law, Criminal Law and Real Property Law.
Clay will be presenting a Business & Litigation Law Update, and Alex will be co-presenting on two topics, Elder Law and Estate Planning Updates. This webcast is a Continuing Legal Education (CLE) course for the Florida Bar and will take place from 8:00 AM to 4:25 PM. There is a $240 registration fee for the course, which provides 8 CLE credits. For further information and registration details, visit: bit.ly/FL_LawUpdate_20.