New Satellite Office and Recognizing Attorney Janet Martinez Firm Partner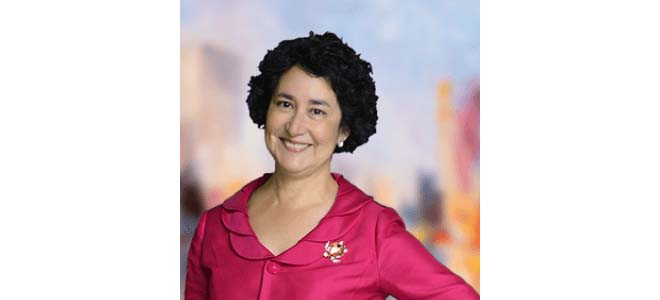 ORLANDO, Florida --- ShuffieldLowman recently announced the addition of Attorney Janet E. Martinez as a firm partner and the opening of a satellite office in DeLand, Florida. Janet E. Martinez, formerly of-counsel with ShuffieldLowman, agreed to merge Janet E. Martinez, P.A. into the firm, while remaining as the principal attorney leading the DeLand office for ShuffieldLowman.
Janet brings a wealth of knowledge and experience in estate planning, estate and trust administration, business and tax law, and non-profit organization law. William R. Lowman, Jr., managing partner of ShuffieldLowman, stated, "It is truly my pleasure to welcome Janet Martinez as our newest firm partner. I have known Janet for almost 20 years, and she is an attorney with tremendous expertise, competence and professionalism. She has already made a meaningful impact on the firm over the past year and will provide an important role in our firm's continued growth and success." The firm also welcomes DeLand office paralegals, James Galzerano and Bailey Boyd.
In addition to ShuffieldLowman's main office located in downtown Orlando, and its first satellite office located in Lake County's downtown Tavares, this represents the firm's second satellite office located at 203 East Rich Avenue in Deland, near the Volusia County Courthouse. According to Lowman, the vast experience of attorneys in all three firm offices will be able to serve the legal needs of the entire Central Florida area, extending into Lake and Volusia counties and beyond, with the highest degree of talent and experience.
Martinez earned her law degree (J.D., 1978) from Yale Law School and her undergraduate degree from Vanderbilt University (B.A., 1975, summa cum laude.) She brings clients more than 30 years of experience in estate planning, with emphasis on complex tax issues, business succession planning, estate and trust administration, charitable giving, international tax and estate planning, non-profits, and business law. Martinez speaks several foreign languages, but focuses on a bilingual practice in Spanish to best serve the growing Spanish-speaking clientele in the areas. She has been published both nationally and internationally.
Especially noted for her leadership in the Volusia and Flagler communities, including serving as the Treasurer of the Volusia United Way Women's Initiative, the President of the Volusia County Women's Network, and as a member of the Latino Advisory Committee to the Volusia County School Board, her contributions also extend to serving as Legal Advisor to the Hispanic Chamber of Commerce of Metro Orlando. In addition, her pro bono work with Alianza de Mujeres Activas, Inc. a northwest Volusia County group focused on generating food and funding for women and families in need, she was honored with receipt of the 2007 Volusia County Bar's Above and Beyond award. Martinez also brings pro bono leadership to the Alliance for International Reforestation, Inc., an international organization dedicated to reforestation in poverty stricken areas of Guatemala and Nicaragua. She has been recognized multiple times for her leadership throughout the region.
ShuffieldLowman's offices are located in downtown Orlando in the Gateway Center building, downtown Tavares and downtown DeLand. The firm is a full service, business law firm, practicing in the areas of corporate law, securities, banking and finance, tax advice and controversy, bankruptcy and creditors' rights, land use and government law, real estate, commercial and civil litigation, labor and employment, estate planning and probate, guardianship and elder law, mergers and acquisitions, intellectual property, patent licensing, trademarks and copyrights, planning for high net worth families with closely held businesses, and environmental law.