ShuffieldLowman Executive Director Amanda Koplos Selected to Serve on ALA Board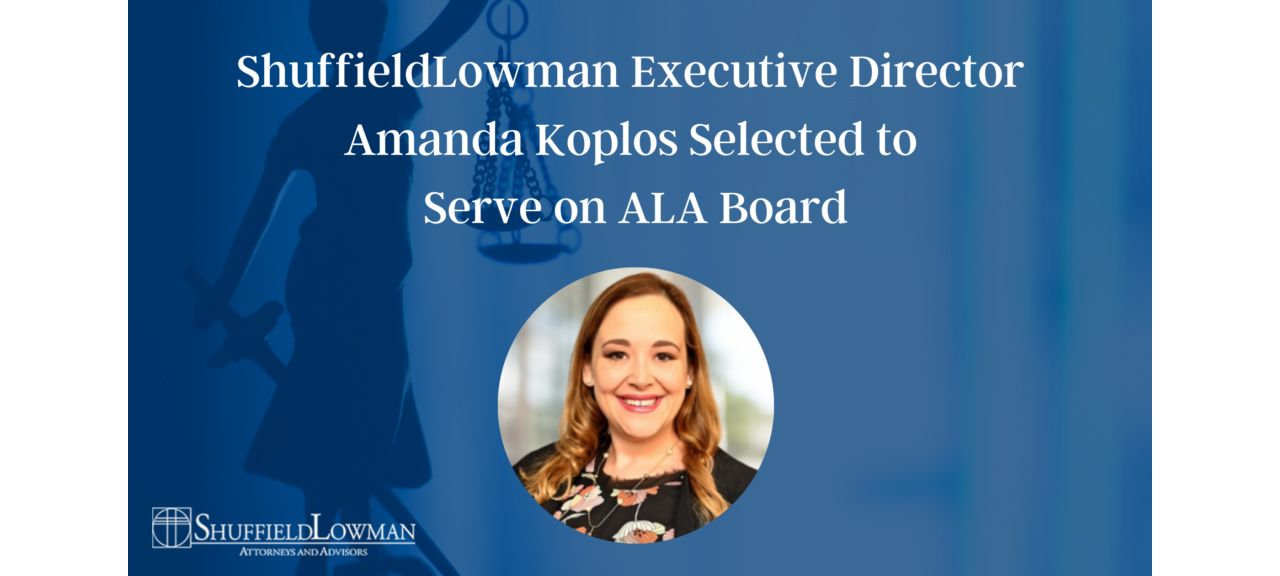 ShuffieldLowman Executive Director, Amanda Koplos, was recently selected to serve on the Board of Directors for the Association of Legal Administrators (ALA) for a 3-year term which begins in the Spring of 2021. Amanda has been a member of ALA since 2005 and has previously served in numerous positions at the local and international level including President of the Austin Chapter in 2009 and, most recently, as a member of the association's Diversity, Equity, Inclusion, and Accessibility Committee.
"I am ecstatic to have been chosen for the ALA Board of Directors," says Amanda Koplos, Executive Director of ShuffieldLowman. "Early next year, I will celebrate my 16-year anniversary with ALA. I'm so thankful for the resources this organization provides; the education, the networking and the friendship. I am ready for the chance to now continue my growth with ALA through serving on the Board of Directors."
The Association of Legal Administrators was founded in 1971 to provide support to professionals involved in the management of law firms, corporate legal departments and government legal agencies.