ShuffieldLowman Ranked as A Top Central Florida Law Firm in The Orlando Business Journal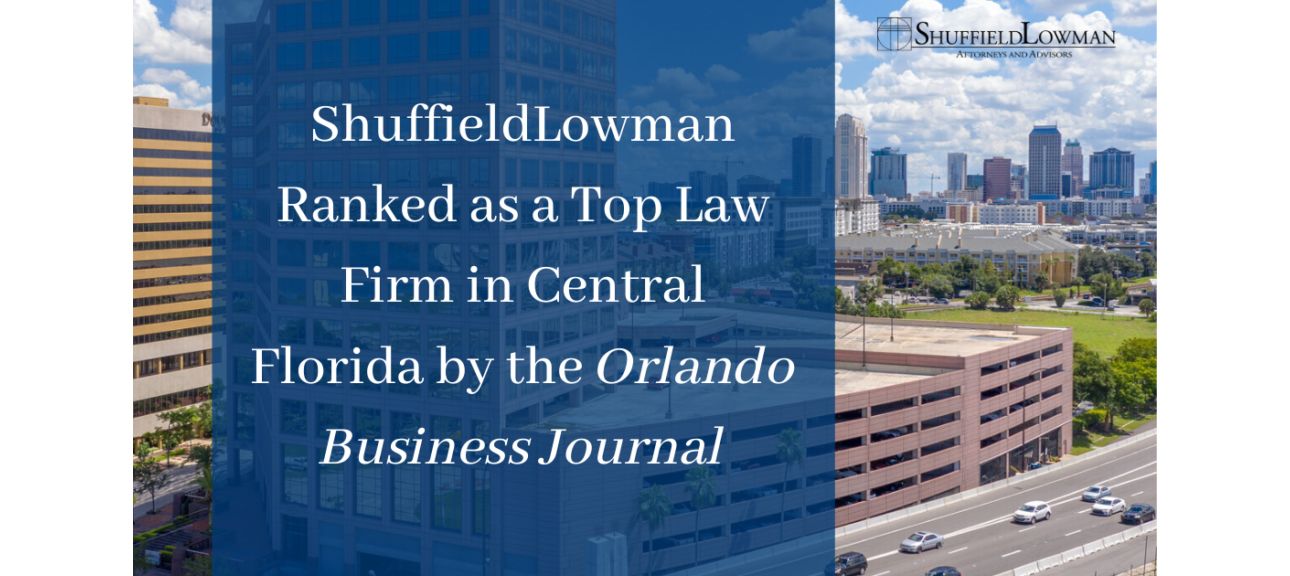 ShuffieldLowman has once again been ranked as a top law firm in Central Florida by the Orlando Business Journal. Every year, the publication recognizes the leading law firms ranked by Central Florida attorneys in the Lake, Orange, Osceola, and Seminole counties of Central Florida.
Last year, ShuffieldLowman was also named a 2019 Readers' Choice Winner by the OBJ for Best Local Law Firm. OBJ readers were invited to submit votes in several categories in Orange, Seminole, Osceola, Lake, Brevard and Volusia counties for the 2019 Readers' Choice Awards. Thousands of readers participated and then the top finalists in each category went head-to-head in an OBJ Business Pulse poll.
The results for the Central Florida Law Firm List is published in the January 17 weekly edition and can be found online on their website here: https://www.bizjournals.com/orlando/subscriber-only/2020/01/16/central-florida-law-firms.html.