Families First Coronavirus Response Act: Emergency Family and Medical Leave Expansion Act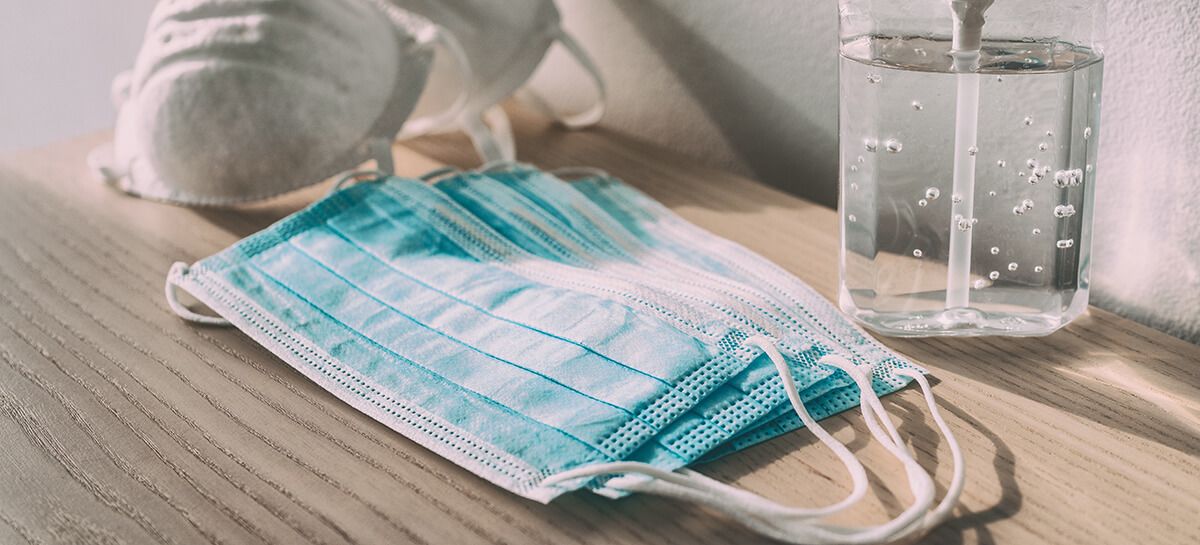 Without question, the most impactful change to employment law driven by the COVID-19 pandemic is the Families First Coronavirus Response Act ("FFCRA"). The FFCRA was signed into law by President Trump on March 18, 2020, after passing through the House and Senate with minor changes. The FFCRA becomes effective on April 1, 2020, and its requirements will sunset on December 31, 2020, unless extended or modified by subsequent litigation.
The FFCRA contains a number of provisions, but there are four that have an immediate impact on employers and their employees. Below we have outlined the important updates on the Emergency Family and Medical Leave Expansion Act.
Emergency Family and Medical Leave Expansion Act
The Emergency Family and Medical Leave Expansion Act ("E-FMLA") expands the FMLA to add one new qualifying reason for leave related to COVID-19 and to provide partial paid leave for such leave. COVID-19 FMLA leave may be taken beginning on April 2, 2020.
Who Is Covered?
While FMLA usually only covers employers with 50 or more employees, the E-FMLA has expanded coverage to include all private employers with fewer than 500 employees and most public employers. Moreover, E-FMLA benefits are available to any full-time or part-time employee who has been employed by the employer for thirty (30) days. This departs from FMLA's standard requirement that the employee must have worked for the employer for at least one year and 1250 hours.
Who Qualifies?
The E-FMLA narrowly defines the scope of "qualifying need" an employee requires to qualify for the E-FMLA's expanded benefits. The employee must be unable to work (or telework) due to a need for leave to care for the son or daughter under 18 years of age of such employee if their school or place of care has been closed, or the child care provider of such son or daughter is unavailable, due to the COVID-19 public health emergency declared by a federal, state, or local authority. In this event, the employee may take up to 12 weeks of coronavirus-FMLA leave.
Paid or Unpaid Leave?
The next consideration is whether E-FMLA leave is paid or unpaid—the answer is both. The first ten (10) days of leave under the new E-FMLA are unpaid, but an employee may elect to use accrued paid leave during this 10-day period (including emergency paid sick leave which is discussed in detail below). After the first 10 days of E-FMLA leave, employers shall provide paid leave at no less than two-thirds of the employee's regular rate of pay. The E-FMLA provides further formulas to determine how variable hour employees are to be paid. The paid leave is capped a $200 per day and $10,000 in the aggregate.
Position Restoration?
As with FMLA, E-FMLA provides job-protected leave, which means the employer must restore the employee to the same or similar position and pay upon the employee's return to work. However, E-FMLA includes an exception for employers with fewer than 25 employees if the position no longer exists due to operational changes due to COVID-19 subject to certain conditions. Despite this exception, the employer still must make reasonable efforts to rehire the employee for up to one year if a similar position opens.
Other Important Considerations
E-FMLA requires an employee to provide the employer with notice when practical if the employee foresees then need for COVID-19 leave.

Under the E-FMLA, the Secretary of Labor reserved the authority to issue regulations exempting small businesses with fewer than 50 employees when the imposition of the Act's requirements would jeopardize the viability of the business as a going concern. To date, no further elaboration on this exemption has been made. It is possible that the Secretary of Labor will issue guidance regarding this exemption prior to April 2, 2020. But currently the application of this exemption is undetermined.

E-FMLA runs concurrent with traditional FMLA leave. E-FMLA leave is not an additional 12 weeks to the 12 weeks provided by traditional FMLA leave.

An employee may not bring a civil action against an employer because of the employer's violation of the E-FMLA. However, the Secretary of Labor may enforce the law against employers through administrative and/or civil actions.
For the latest updates on E-FMLA, contact our employment law team for information. To see other legal updates that are occurring from COVID-19, visit our resources page HERE.
View our other FFRCA Blogs Here:
Families First Coronavirus Response Act: Emergency Family and Medical Leave Expansion Act
FFRCA Emergency Unemployment Insurance Stabilization Act
FFCRA: Emergency Paid Sick Leave Act
Authors: Dillon McColgan & Clay Roesch